MD Paul Gibbons wrote recently for Building, on the future of procurement after Brexit…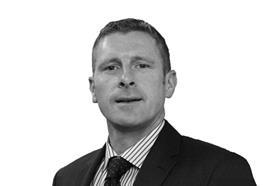 The precise future of public procurement in the UK remains uncertain. But in the words of the well-worn wartime propaganda message, perhaps we should keep calm and carry on?
Arguably one of the areas most likely to affect UK construction post-Brexit is that of public procurement. This is a subject which affects many of us in the construction sector – but what's likely to happen and what do we know so far?
The rules for procurement affect things as diverse as changing plugs in prisons and constructing power stations. The present UK regulations exist in a few places. They include the Public Contracts Regulations 2015, the Utilities Regulations 2016 and related regulations. They are the implementation into UK law of several EU directives.
As with most EU regulations, the UK influenced their formulation and determined their implementation into UK law. However, the rules also typify the legislation that many "Brexiters" were most upset by…
Read more at https://www.building.co.uk/communities/two-years-on-what-do-we-know-about-public-procurement-and-construction-dispute-resolution-post-brexit/5095217.article